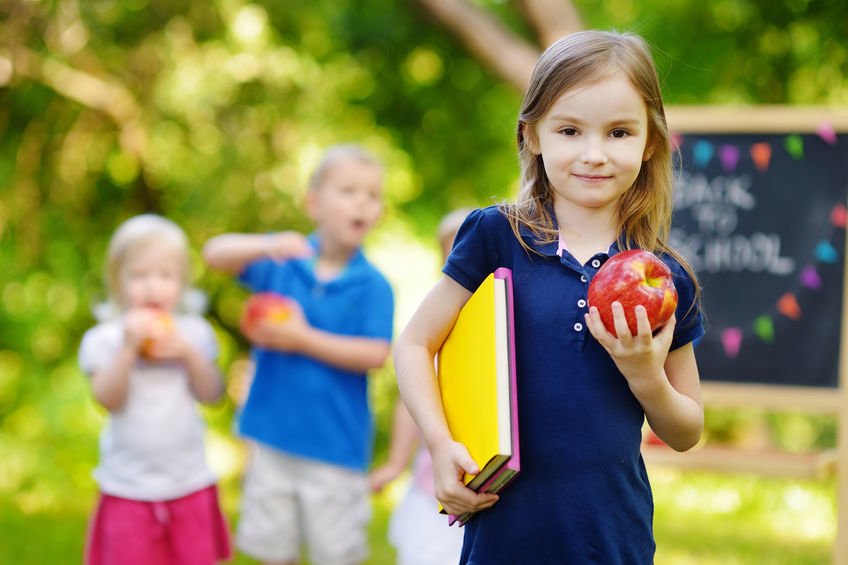 Now that the carefree days of summer are almost over, we know what's ahead of us: the inevitable hassle, stress, and organization that goes hand in hand with the start of the new school year. As families, we need to undergo the unpleasant transition from a relaxed way of life to a rigid schedule.
Apart from introducing new bed and wake-up times, the transition is most taxing on establishing a healthy weekly eating routine and lunch box organization. But, it needn't be, at least not anymore. There are modern tools, like our mobile app, CozZo that could take a lot of the pain out of the process and give a helping hand to our kitchen management skills at the same time.
CozZo has been designed to be a kitchen management tool by combining fridge and pantry inventory tracking, collaborative shopping lists, smart recipes, and meal planning in one handy iPhone/iPad application.
So, keep along for our 5-step process to effortless meal planning, less food waste, and more control over your kitchen and grocery budget.
1. Organize Your Pantry (the smarter way)
First things first…a well-organized kitchen is the key to making all meal planning easier and quicker.
If you haven't gone through your pantry in a while it is likely that you have only a vague idea of what's still in there. So before your next trip to the supermarket, why not do a full inventory of what you already have?
This may sound like a bore, but with the CozZo app, it is actually quite easy and fun. What's the fun part you may ask? Well, CozZo offers a "swipe to left/right" swipecard wizard to suggest products for your inventory that you are likely to have in your kitchen.
In no time, you will end up with a comprehensive pantry inventory and a full list for your next grocery shopping and stocking. The moment you have your food supplies sorted out, it will be you controlling your pantry and not vice versa (and it's a great task to get the children involved with!).
2. Get Your Meal Plan Game On (waste-free style)
As we all know our kids' planning is the key to succeeding at anything in life, and so we all need some kind of a plan for the family and school meals. Despite the abundance of advice on how to do this, there is no one right way to go about it.
The best way is the one that works for you, keeps your family well-fed, your kids happy, and the food that ends up wasted to a minimum.
For some of us, day-by-day planning works best. Others prefer to plan for the week ahead. The waste-free approach in all scenarios is to come up with dishes that match some or all ingredients, you already have stocked at home.
The handy built-in CozZo meal planner allows you to start the week with a basic plan – but have the flexibility to move that around as necessary and share the plan with key members of your household to encourage their participation in the shopping and cooking.
3. Shop With Intention (especially online)
During the school year, there is never enough time for all the things we need to do, including grocery shopping. Yet we need to maintain a constant supply of food at home to feed our hungry brood.  So grocery trips and online buys need to be planned wisely.
Intention is the opposite of impulse. Impulse buying is what you do when you don't have a clear idea about your meal plans for the days ahead. You go to the shops or open a website) with only a vague idea of what you have left at home and what you need, so you put in your basket the usual stuff, plus anything that sounds like a good deal …. and end up with a fridge full of stuff, yet nothing that adds up to a specific meal.
Before you hit the shops, go through your digital inventory and favorite recipes in CozZo to see what is about to expire and can be used for dinner tonight. Add the missing ingredients to your shopping list and stick to it.
Keep in mind that online shopping makes it even easier to overstock products that eventually end up in the bin.
See if you are missing any essentials, and you are ready to shop for what you actually need. CozZo shopping list will guard you against the supermarket traps that tempt you to buy surplus food you don't need right now. Remember, food waste starts with overbuying.
4. Stay on Top of the "best-whatever" Dates
Despite our best intentions, we still end up with more food than we can eat. Especially, during the school year. When the fridge is fully loaded, we quickly lose track of what we have and when we bought it.
We are particularly cautious when it comes to feeding our children and tend to be overly trusting of the expiry dates. We're even scared of letting them eat items that are a day or 2 out of date.
To help you keep track of the food expiry dates CozZo checks your home inventory several times a day. Notifications for products that expire today or in a number of days, selected by you, are sent to the home screen of your device. CozZo widget displays an overview of your entire digital kitchen, including counts of items that expire today or will expire soon.
With CozZo reminders no food will slip under the radar to be found(a week too late) at the back of the fridge.
5. Avoid Throwing Food Away, Save Money (and the environment)
In her essay on Generation X's Parenting Problems, Anjali Enjeti writes with a lot of self-irony how, "as parents, we slave for hours in the kitchen perfecting our kids' gluten-free, local, organic, artisanal, hand-crafted, hormone-free, ethical meals, and as long as our children taste everything — even if it means brushing it along the tips of their tongues — they're free to dump the rest into the compost bin."
We all hate to throw food and with that money in the bin; however, it's estimated that families throw away 1 in every 5 bags of food shopping – shocking, isn't it? Food waste is often the side effect of lack of time and inefficient food planning, but it is also partly the result of our changed attitude to food over the generations.
Our parents approached food with an 'eat it all up' attitude. We do not want to apply that approach, so we do need to rethink the amount we prepare and keep in order to avoid food waste. As well as hurting our wallets food waste is one of the biggest contributors to climate change – something that should be imperative for all families to help towards reversing.
As we settle into a back-to-school mode, the influx of food into our home suddenly increases. But so does our inability to track and manage that food in time. What CozZo is really good at is tracking the amount and type of food that enters our homes and alerting you when you are overstocking and if something needs to be eaten up soon.
When it comes to meal planning, CozZo provides one of a kind meal planner and recipe cookbook. You can search for recipes with time, cuisine, diet, and intolerances criteria or import them from your favorite cooking website.
Once they are in your recipe book, our AI will match them to your inventory so that you know at all times what can be cooked, add missing ingredients to a shopping list, and finally, set meals and leftovers in CozZo's meal planner page.
All of this will help your family to reduce its food waste and save money – you can even track how much you are cutting your waste with the app's Journal page – who doesn't like to see the result of all their hard work?
Back-to-school time is the best opportunity to set your family on a steady food planning routine and put you back in control of your kitchen. Check out a few smart lunch box hacks in the video below.