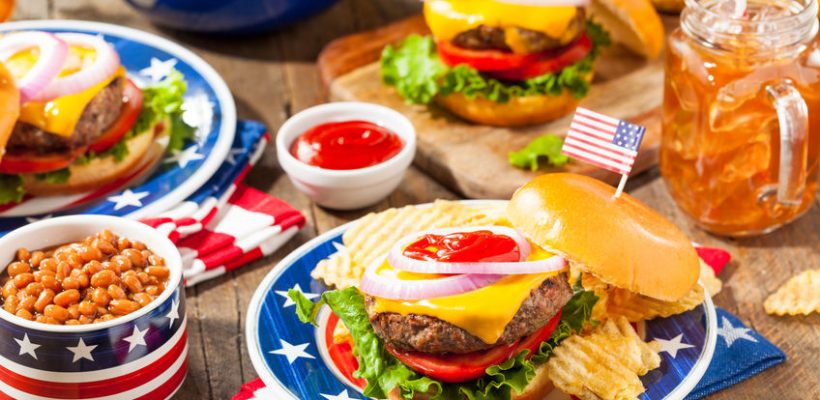 4th July is knocking on the door. Time for national festivities. Think festivities, think food. And festivity food never fails to turn into excess food waste.
It is because we want to celebrate with abundance, we want to be brilliant hosts and make sure nobody goes home hungry.
But the result is always the same: overbuying and overpreparation of food.
And because everybody is overfed, no one feels like finishing up the leftovers. The result is excess food binning.
While food waste is a global problem, estimated at 1.3 billion tons per year, the United States alone wastes $160 billion of that total. This is nearly 30 to 40 percent of the entire U.S. food supply. And while on regular days, a recent study found, Americans waste approximately one pound of food per day, this figure goes up during festivity days.
Let's make this 4th of July different! Let's cut down on unnecessary food waste.
We at CozZo, support people in their waste-free kitchen journey. Our mobile app helps people to be more mindful about the food they buy, store, prepare and eat so that as little as possible is thrown away uneaten. We especially encourage people to be careful about the amount of food they put on the festive table.
Buy less, prepare less, put less on the table and waste less as a result!
Stock away the leftovers and repurpose them the next day into new meals. Here is a list of great ideas.
If you are having trouble managing your grocery supplies, download CozZo.app to assist you with your food shopping, preparation and preserving. And the best news is that now you don't have to fight food waste alone. Join your whole household to help you win the food waste battle.
And one last thing, please be light on the plastic plates, cups, and straws. Best do without them this year.
Go to CozZo.app to learn more on how to start your waste-free kitchen journey.
Happy Independence Day!