CozZo Household Account is a bundle of cloud-powered services and add-on features. It manages in real-time your products and lists across multiple iPhone/iPad devices and user profiles, delivers reminders and provides barcode data.
Collaborate with up to 10 members of your household, using iPhone/iPad devices. You can set up an identical profile on several devices or have each one with a different user. Your products, inventory and shopping lists are synchronized in real-time or as soon as you go online.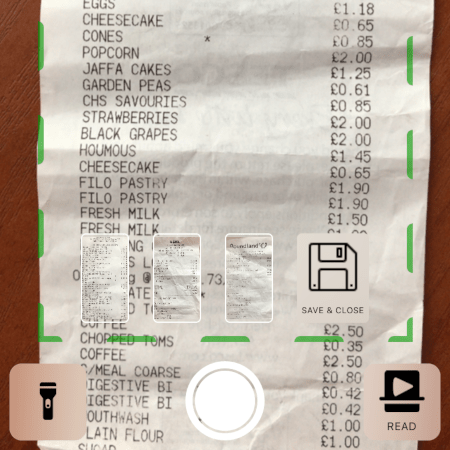 CozZo receipt reader extracts accurately purchased items from up to 5 receipts at once in a matter of seconds. All household members can snap photos of the grocery receipts as they shop and CozZo will save them to all devices in your account.
CozZo AI matches instantly recipe ingredients to products you have at stock. Brief summary and mini-charts are shown on the recipe list page, which can be sorted by "most matches" or "last added" criteria. Free accounts can match up to 10 recipes.
CozZo Household Account allows you to turn any Spaces or Lists, created by you into Personal ones. The Lists, the Spaces, as well as all the items in them won't be visible from other family members or roommates.
7 additional space selections, such as a Cupboards, Storage room, Medicine box, Bathroom, etc are included in your Household Account Plan. You can customize your storage to best reflect your household management habits, as well as create an unlimited number of spaces for keeping tabs on all your food, home, and personal supplies.
CozZo Household Account includes 7 additional shopping lists types such as Pharmacy, Home/Garden, Baby Store, etc. Your subscription unlocks the 3-lists limit so that you can make lists for special occasions, such as Christmas, Easter, birthday party an so on.