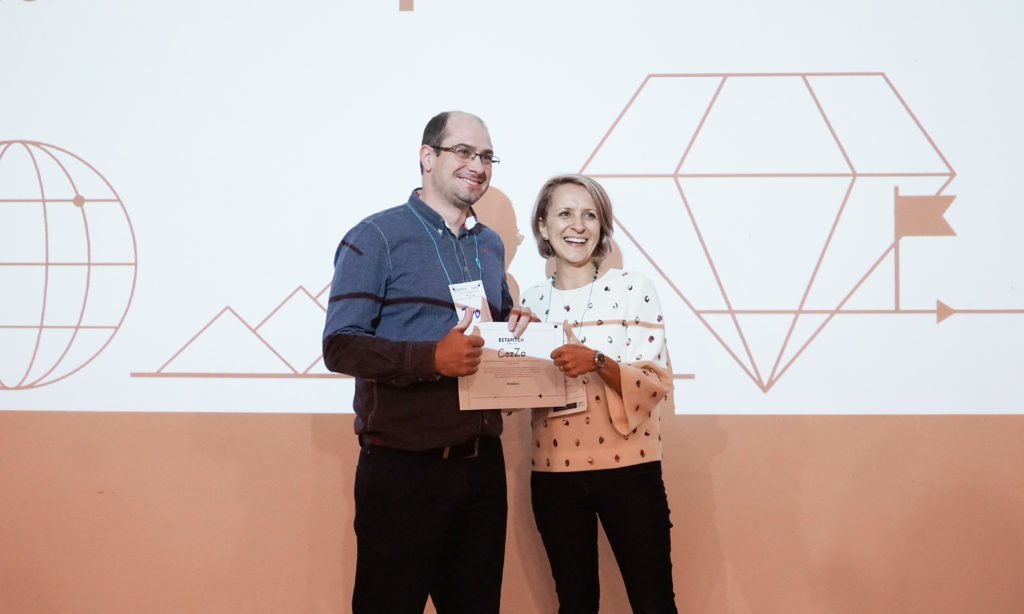 CozZo won the Sofia race of the Betapitch startup contest in competition with 10 preselected finalists last Friday, November 2nd. Each winner from one of the 12 locations around the world will battle in the intense global final in Berlin on November 15 and will take part in Investor's Day.
The jury of the Sofia Betapitch were Rumyana Trencheva – Managing SAP's General Business and Affiliate Network for CEE, Jag Sinc – Managing Director of Techstars Berlin, Niko Vijaratanam – Product Manager of the Financial Times Core and Rossi Mitova – CEO and co-founder of Farmhopping. The jury selected the winner based on 5 criteria: TECHNOLOGY, TEAM, INNOVATION, PRESENTATION SKILLS, BUSINESS MODEL.
"2018 is turning out to be a great year for CozZo," says Ivo Dimitrov, Founder and Chief Developer of the smart kitchen app. "The year opened with just 1 member on the team, no financing and delayed development. As of today, CozZo has 11 people on board, successfully closed its angel investors' round and is planning to launch the premium "Household" version in early 2019," said Ivo Dimitrov after the event.
The Betapitch finals is another international achievement of the project in 2018, along with the finals on European Food Venture Forum in Aarchus, Denmark and participation in ReFresh research program in the Netherlands.
Investor's Day brings together the major players in European startup scene where founders can meet investors and corporates face-to-face during speed-dating and curated matchmaking sessions. The forum provides additional networking opportunities through panel discussions on the hottest topics and open mic sessions. The winner of the finals battle will leave Berlin with 5000 euro, a trip to Silicon Valley and 6 months of Betahaus membership.
For the original article on Betahaus page(in Bulgarian), click here.