Life is busy and we're all looking for the smartest tools for running our kitchens as smoothly as possible.
CozZo 4.4 introduces the "My Kitchen" info boards page, designed to help you manage your digital kitchen faster and easier. Let's take you on a quick tour of what you will find on your new home page.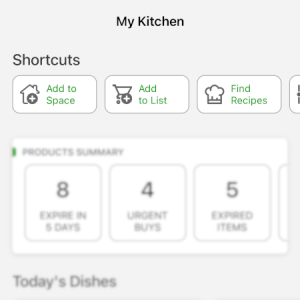 Shortcuts
A row of action buttons that will allow you to perform essential actions quickly.
Taking you to some of your most-used functions within CozZo, you can add an item to a space or shopping list, find a recipe, plan meals, remove items with the barcode scanner or change a setting.
'Products Summary' Board
Get a quick overview of the product's in your inventories and shopping lists.  These tappable boxes show the items that need your urgent attention and their expiry status, allowing you to keep on top of what needs use in the next few days.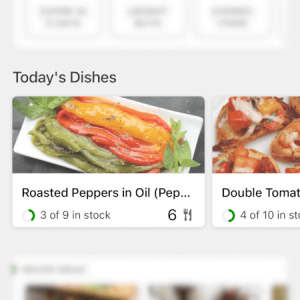 'Today's Dishes' Board
This displays a summary of your planned meals for today and any leftovers that need to be used up.
Leftovers that have not been allocated a specific 'use by' date in your calendar are also listed here to remind you to use them up.
'Recipe Ideas' Board
We have selected some tasty and easy recipes to help you start your recipe collections.
They are matched in real-time to your current inventory items.
'Recently Saved' Board
Recipes, saved to CozZo collections by all household members in the last two weeks are listed on this board.  Making it quick to find those family favorites!
'Food for Thought' Board
Our monthly selection of insightful articles and fun quizzes that we think you will be interested in, covering all things food prep, efficient kitchen management, fighting food waste, grocery shopping, etc.
We hope you'll agree that having this smart new page will make your CozZo experience even better!